ITALFORNI Pesaro Model TSC Stone Conveyor Pizza Bakery Oven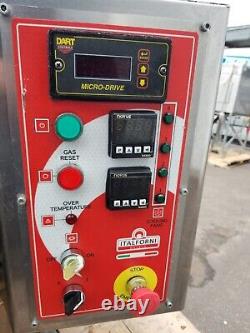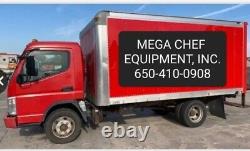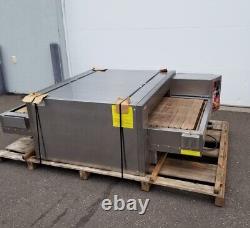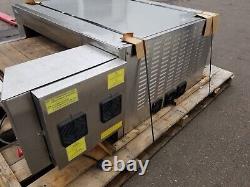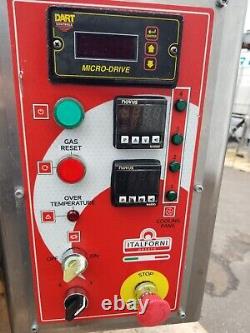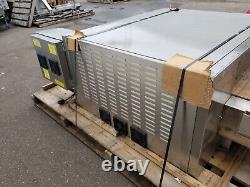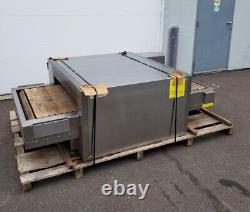 ITALFORNI TSC Stone Conveyor Oven. Everything works as it should. Your item will be packed professionally to ensure safe transport, our packers have years of experience.
We are a well-established family-owned business with locations in California and Minnesota. We've been in business for over a decade. We strive to offer quality, used equipment at reasonable prices. And, if your business is not open, yet, we will be happy to provide storage for your equipment until your store is ready to accept it. We do not sell every piece of equipment that is brought to us.
We specialize in well-known, trusted brands and hard to find pieces that are in good to excellent condition. As a rule, we do not accept or offer worn out or abused machinery.
Unless explicitly stated otherwise, all of the equipment we sell is tested by a qualified technician and in perfect working order. We do not test equipment with a product. For example, when testing a pizza oven, we make sure that all parts, mechanics, and electronics, are performing like they're supposed to. We do not cook actual pizza as part of a test. Allow additional time to crate larger and heavy items. Take multiple, detailed pictures of the damaged item. Let us know as soon as possible so the claim can be filed timely. All items are described to the best of our knowledge. We carry no responsibility for alterations, modifications, and customizations made by the item's previous owner/operator. Props, tables, stands on which equipment is placed to be photographed, items in background and foreground are not included in the sale unless specifically mentioned in the description. If it's not in the pictures, it's not included in a sale. Securing the load is the sole responsibility of the customer. Major Parts do not include accessories, cracked or discolored plastic covers, parts that are commonly changed due to normal wear and tear: belts, seals, covers, decals, etc. MACHINE SAFETY: It is the user's responsibility to provide proper safety devices, procedures, and equipment to safeguard the machine, or machines, to conform to Federal, State and Local Government safety Standards and all Industry Safety Standards. These Terms and Conditions are subject to change without notice. Price and availability are subject to change without notice.