2019 TurboChef HHC2020 Double Rapid Cook Pizza Conveyor Oven VENTLESS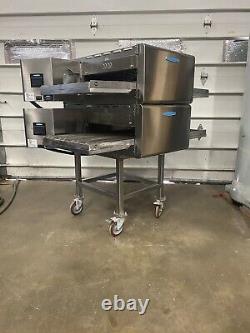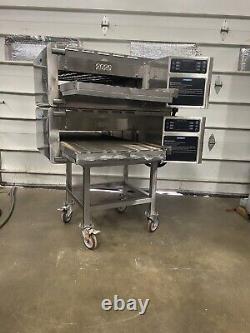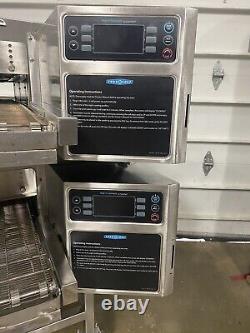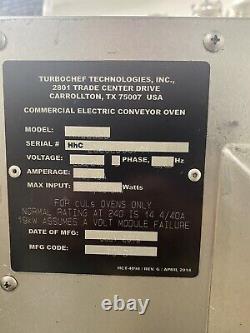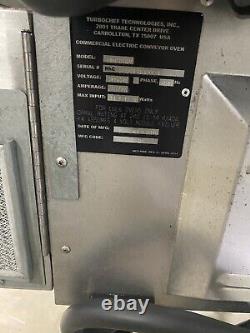 2019 Turbochef HHC 2020 Double Convection Oven. Came out of local restaurant. ONLY TO A BUSINESS AND LIFTGATE IS NOT INCLUDED! This oven is in VERY GOOD condition both functionally and cosmetically. It has been fully cleaned serviced and tested and functions perfectly without any issues whatsoever.
As with all used equipment there may be some minor cosmetic imperfections such as surface scratches and minor blemishes. If any exist, they are minor in nature and in no way affect the performance. This TurboChef High h Batch 2020 ventless countertop conveyor oven delivers high-heat transfer and fast cook times without the energy consumption and higher HVAC needs of larger ovens! Ideal for making pizza, pastries, and more, this oven can accommodate up to a full size sheet pan and features a 65 / 35 split belt with individual controls for each belt section, letting you cook two different products at the same time. It also comes with dual catalytic converters for convenient, ventless operation.
Sample cook times include (24) chicken wings in 4 minutes, (1) 16 pizza in 3 minutes, (125) shrimp in 3 minutes, and garlic bread and sandwiches in just 1 minute. 20" cook chamber - Bake time from 30 seconds to 15 minutes - Independently-controlled top and bottom air impingement; variable-speed High h recirculating impingement airflow system - Built-in self-diagnostics for monitoring oven components - Smart Voltage Sensor Technology automatically detects and adjusts to proper voltage - Variable-speed blower motors - Easy to clean mono-finger design - Idle mode for energy conservation Belt Dimensions: Belt Length: 48 3/8" Belt Width: 13" / 6 1/2" Baking Area: 2.8 sq.